Vienna Therapy.
Nychos & Freud.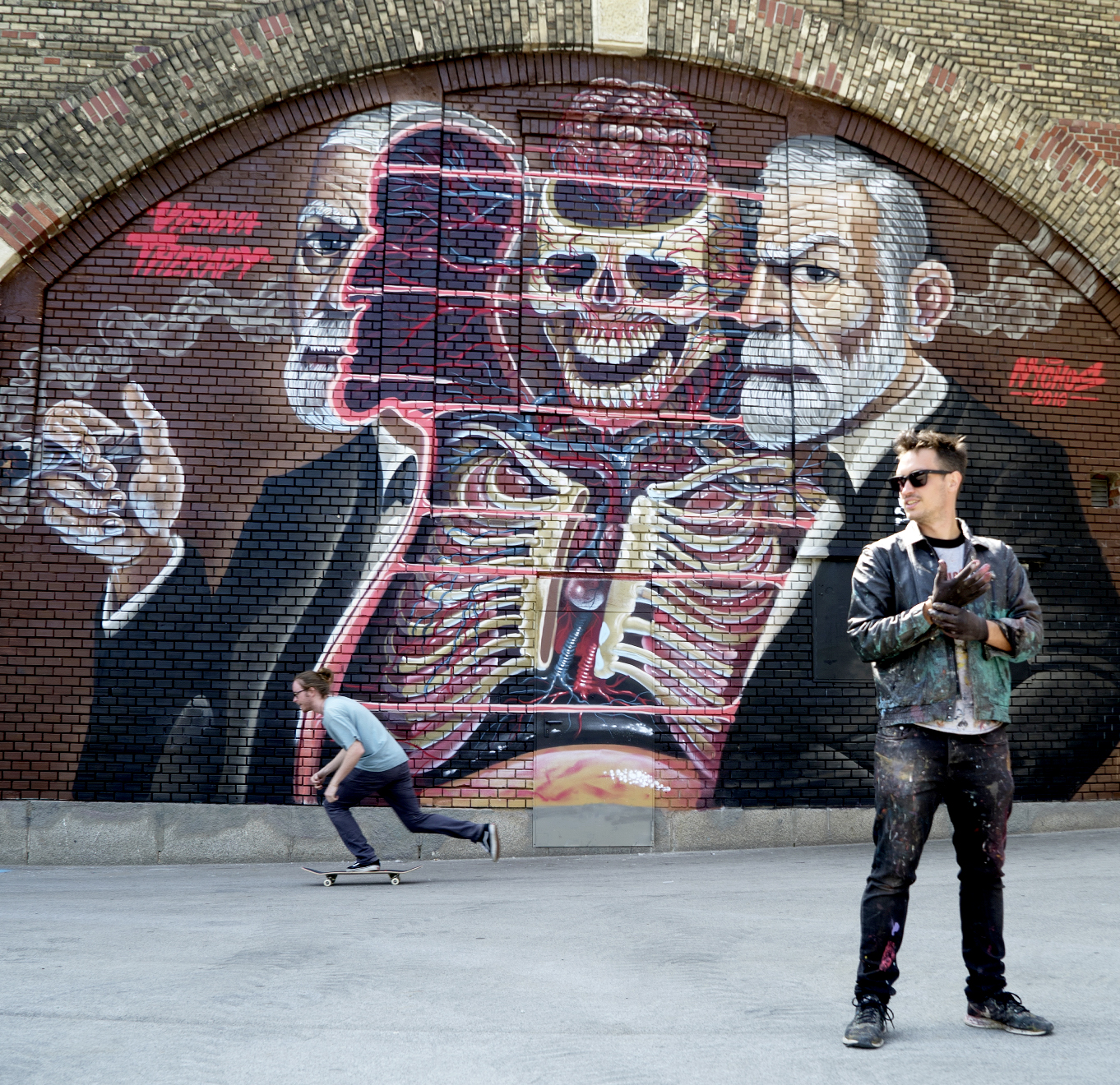 © Silke Lapina
Vienna, the source of inspiration.
Revealing the innermost essence. Both Freud and street artist Nychos combine psychoanalysis with art to bring the hidden to light.
Just as Freud drew inspiration from Vienna, Nychos looks to historic Viennese places with a dark past – such as the Madhouse Tower in the old Vienna General Hospital where Freud once taught. Whether walking along the Ringstrasse or relaxing at his favourite coffee house at Café Landtmann, both men are rooted to this special city and share the desire to reveal inner secrets.
More about Freud in Vienna
in partnership with